In a recent review of the new hunting video game "Hunting Simulator" for Nintendo Switch, the online publication Nintendo Life refers to the game as "a taste of its own venison." (Which actually doesn't make any sense.)
There are other hunting games out there but — according to gamer message boards and article comments — most aren't very good. Even more, the best ones are limited to PCs only. An Avalanche Studios game, "theHunter: Call of the Wild," is often cited as a favored hunting game among gamers. Available for PC, Xbox One and Playstation 4, "theHunter" does a nice job of simulating habitat, traits unique to each wildlife species and so on.
For a quick look, here's a trailer of what gamers can expect from one of hunting's more popular video games:
https://www.youtube.com/watch?v=80DbYHHyaxc
Based on user comments it would appear "Hunting Simulator," the new offering for Nintendo Switch, doesn't feature key realities of a hunting experience such as scouting or a player's ability to judge the wind. This ultimately proves to be untrue.
Of the game, Nintendo Life observes, "it's an experience that demands a great deal of patience." So actual hunters are now reassured that at least that aspect of the game is accurate. The game punishes players for making too much noise or failing to note changes in wind direction. It seems to fold in the nuances of hunting that involve topography and wildlife traits and patterns as well.
More from Nintendo Life:
"The act of hunting is also solid. The myriad species that populate its 32 maps (which cover everything from the mountains of Colorado to the snowy drifts of Alaska) all boast very different levels of perception. Deer, for instance, have exceptional hearing so you'll need to crawl to a good vantage spot. Meanwhile, bears or wolves can smell you a mile off, so you'll need to use a chalk-like item in your inventory to check the direction of the wind to ensure your scent isn't needlessly alerting them to your gun-toting presence."
The publication's review, however, complained about the lack of a blood-trailing component.
"Even if you wound an animal, there's no blood trail to follow, which is doubly frustrating if you strike an animal but fail to mortally wound it. Bodies will appear on your HUD, but hurt animals often disappear as they bolt from the map. Considering much of the game's core premise is based on investing a great deal of time - from slowly crawling around a map, to setting up the perfect shot - this unreliable tracking system too often ruins a hunt."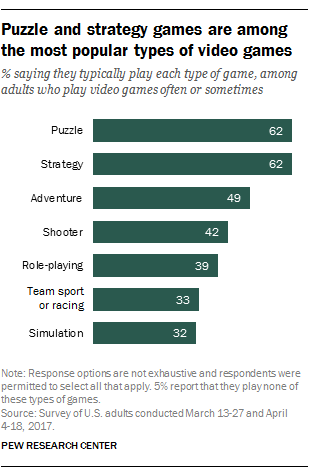 In case you doubt the level of interest and dedication of gamers, a group that anticipates new game releases in the same way college football fans anticipate the fall season, rest assured this country is deeply populated with gamers and they care greatly about their hobby. According to Pew Research, "six-in-ten Americans ages 18 to 29 and 53 percent of those ages 30 to 49 say they play video games often or sometimes." Nintendo Life's review of "Hunting Simulator" received a whopping 93 article comments in just two days.
The comments were largely focused on animal rights and hunting ethics, with gamers arguing amongst themselves over each. One commenter wrote that "Hunting Simulator" was the, "kind of game I'd literally burn inside of a store if I saw it on the shelves."
But that commenter – the self-righteous one – was immediately and easily roasted. Not because gamers are ginormous fans of hunting, but because gamers kill. A lot. Thus, this response from JayJ, "Are you kidding? There is a ton of games that are all about trying to kill people realistically just because you can. The kind of people who try to act like they are holier than thou for their political beliefs and/or personal taste are among the worst kind of smug people you can encounter."
Among the gamer comments, one takeaway that surfaced repeatedly reflected a viewpoint shared by actual hunters. Most gamers, like hunters, prefer that hunting serves as a means to an end. As a whole, gamers didn't feel "Hunting Simulator" was effective because there was no larger goal. One user cited the game, "Zelda: Breath of the Wild." That game has a larger goal, but to reach that goal a player must farm or hunt deer to survive.
And while it's intuitive for many, survey data now confirms that actual hunters are primarily motivated by a larger goal as well, which is to say they hunt for the meat. In a 2014 survey by Responsive Management, 27 percent of male hunters cited meat acquisition as the most important reason they hunted, while 55 percent of female hunters are motivated to hunt for the meat alone. Less pragmatic motives to hunt — like being close to nature, hunting for a trophy or to be with family or friends — ranked much lower.
Featured photo: Bigben Interactive